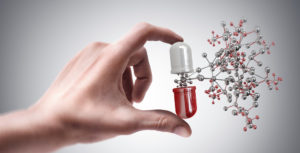 Eric Lefkofsky is known for showing people how to find the best deals on things such as restaurants and travel accommodations with a little company known as "Groupon." His latest business startup is called "Tempus," is helping to save their lives.
On Monday, the Chicago-based company announced that it had just raised $70 million.
The company raised the money through its series C funding round, and it is only a portion of the $130 million that was raised when Lefkofsky co-founded Tempus with his long-time business partner in 2015. They are currently the company's largest individual investors.
Revolution Growth and NEA are new investors to the company who have also contributed money toward 23andMe, a personal genomics firm, Sweetgarden, a salad chain and Robinhood, a stock trading app.
Eric Lefkofsky has spent his entire career in the tech industry. Why is he venturing into healthcare now?
Lefkofsky learned that a close family member of his was diagnosed with cancer. While he accompanied this relative on doctor's visits, he saw that technology was not being used in clinical settings. Tempus is now helping doctor's offices with this highly important step in treating patients by using technology to analyze their cancer patients' clinical and genomic data so that physicians can use it to determine individualized treatments.
Technology is making a lot of new things possible, and one of those new things is the ability to collect a gargantuan amount of clinical and molecular data so that patients can benefit from it.
The Cleveland Clinic, Duke University School of Medicine and the Mayo Clinic have all partnered with Tempus along with many others. When they are finished, the library of clinical and molecular data that Tempus will have will be the largest in the world.
About Eric Lefkofsky
Eric graduated with honors from the University of Michigan in 1991. He also obtained a Juris Doctor in 1993 from the University of Michigan Law School. After his graduation from law school, Eric and his business partner borrowed money and bought their first business together. After that, the partners created several companies including Innerworkings, Echo Global Logistics, Mediaocean, Groupon, Uptake and now Tempus.
Along with being its co-founder, he is serves as the company's CEO. Tempus has been at the forefront of efforts to enable physicians to deliver data-driven care.
Eric and his Wife's Charitable Giving
Eric and his wife Liz are in charge of the Lefkofsky Family Foundation, and they give a lot of money to cancer research through this foundation. For example, the foundation gifted the Robert H. Lurie Comprehensive Cancer Center of Northwestern University with a donation in November of 2015. Just one month before that, they made another large donation to Stanford University for the benefit of immunotherapy for gastric cancer research. In October, they also donated through the foundation to the University of Michigan for cancer research.
Because we have the ability to perform genomic sequencing, we also have the capacity to create a personalized genomic map for every human being on the planet. This makes it possible to see what is going on within the bodies of everyone who is currently suffering from an illness. We now have the power to target the illness right at its core and treat it with medications and therapies that will work on an individual basis. When we can do this, we will be able to keep our patients alive for a much longer period of time.
Eric and his wife are also members of The Giving Pledge.
Eric's Teaching Positions
Eric taught courses on disruptive business models at several business schools, including the Kellogg School of Management at Northwestern University and DePaul University's Kellstadt Graduate School of Business. Currently, he is an Adjunct Professor at the University of Chicago Booth School of Business where he teaches a course that focuses on businesses in the technology industry.
Eric is also involved in his community. He is on the board of directors of several organizations, including The Museum of Science and Industry, The Art Institute of Chicago and Children's Memorial Hospital. The performing arts institution Steppenwolf Theatre Company appointed Eric as a Trustee. He is also on the board of World Business Chicago and is the co-chairman of the organization's Technology Council.
Learn more by reading this recent interview: https://ideamensch.com/eric-lefkofsky/